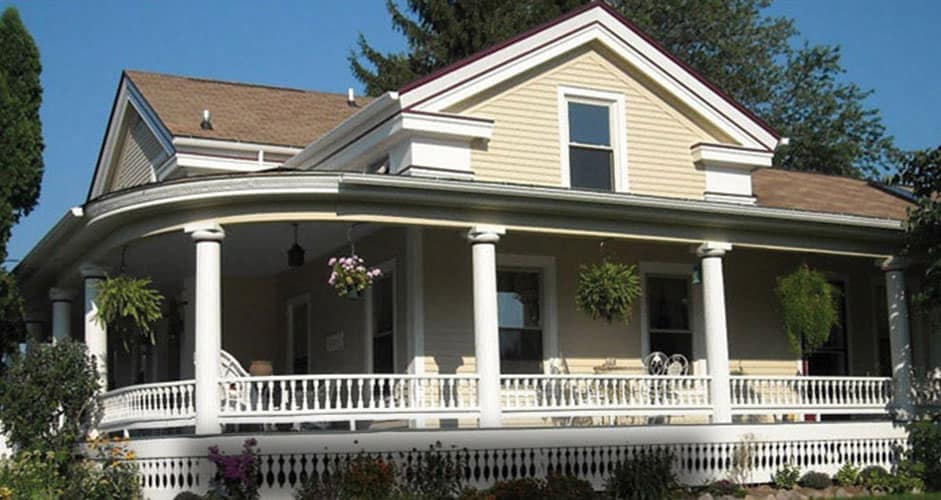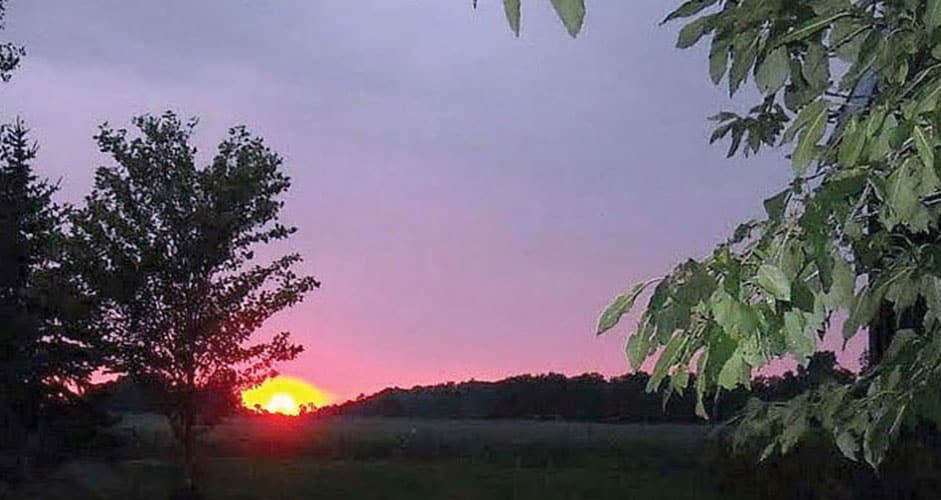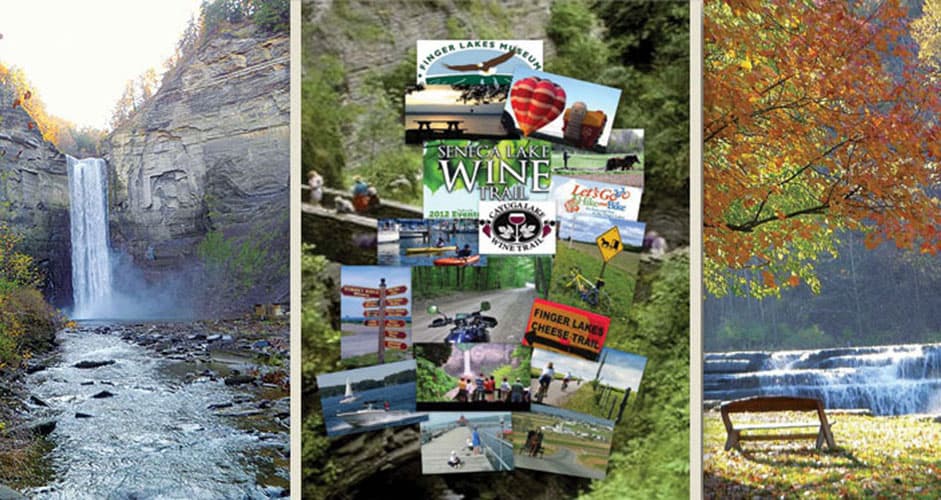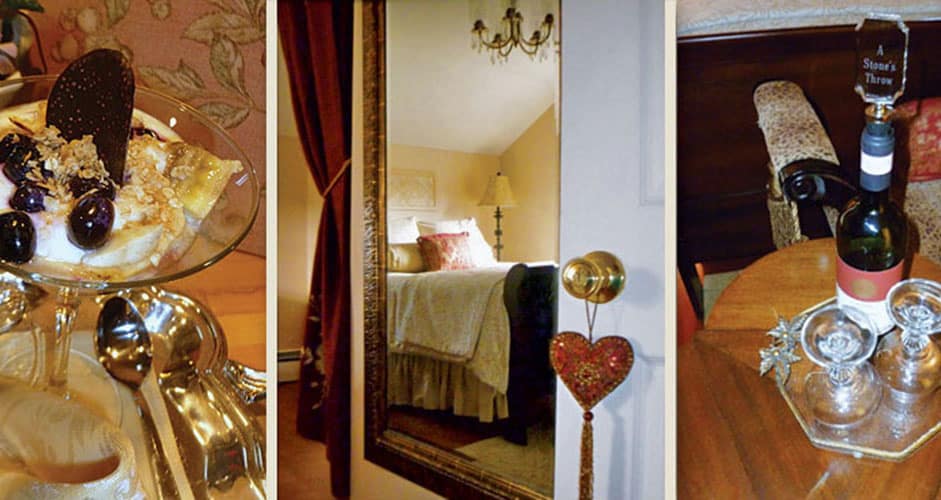 Setting the Stage for a Pleasurable Experience in the Heart of the Finger Lakes Wine Country
                                                                      We reopen in mid May ~ Our reservation calendar is available
In the midst of Cayuga and Seneca Lakes, A Stone's Throw Bed and Breakfast is the ideal romantic getaway, nestled within rolling hills and pastoral views in the sleepy Village of Interlaken – named for its location between the lakes.
L

eave your world behind and come to ours …

Enjoy our amazing ten column wrap around veranda or catch a glimpse of an Amish horse drawn carriage clopping by as you glide on the porch swing. Relax in a comfy yard chaise and uncork a bottle of wine. Sit by the serene flower garden – sipping freshly brewed coffee and enjoying homemade biscotti. Cozy up in the hammock for an afternoon nap by the maple tree. After dark watch shooting stars under a clear night sky. A Stone's Throw is the perfect spot to refresh for you journey throughout the Finger Lakes.
J

ust a stone's throw from …

SIP – Lucas Vineyards 2 mi….Finger Lakes Cider House 3 mi….Americana Winery 5 mi…..Wagner Winery & Brew Co. 8 mi.

Sheldrake Point Winery 5 mi….Thirsty Owl Wine Co. 7.5 mi….Lamoreau Landing 8 mi….Two Goats Brewing 15 mi.

TASTE – Lively Run Goat Diary 2 mi….Hazelnut Kitchen 7 mi….Dano's of Seneca 9 mi….Stonecat Cafe 14 mi.

EXPLORE – Trumansburg 7 mi….Taughannock Falls 10 mi….Ithaca 16 mi….Watkins Glen 22 mi….Seneca Falls 24 mi….Geneva 27 mi.