Finger Lake Land Trust under the logo of GOFINGERLAKES.org is an amazing resource..
"You can learn about conservation and recreation in the Finger Lakes through videos, photos, and articles. Basically, an all purpose adventure kit for early spring and most seasons in the Finger Lakes.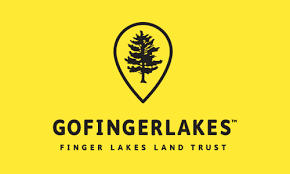 Ready for your outdoor adventure? Easily find information about long hikes, favorite hikes, best trails and favorite hikes in the Finger Lakes. They even included best trail running spots to dog friendly hikes and favorite Finger Lakes nature centers. A map easily points to the location of all activities.
Go Finger Lakes is a project of the Finger Lakes Land Trust. They are a nonprofit in Upstate New York, and bringing you this free web site for two purposes: conservation and recreation.
Their admirable mission …"To conserve forever the lands and waters of the Finger Lakes region, ensuring scenic vistas, local foods, clean waters, and wild places for everyone."
"You can use Gofingerlakes.org as your guide to the best spots for hiking, biking, paddling, and outdoor recreation across our 6,000-square-mile area.  Please go exploring!"